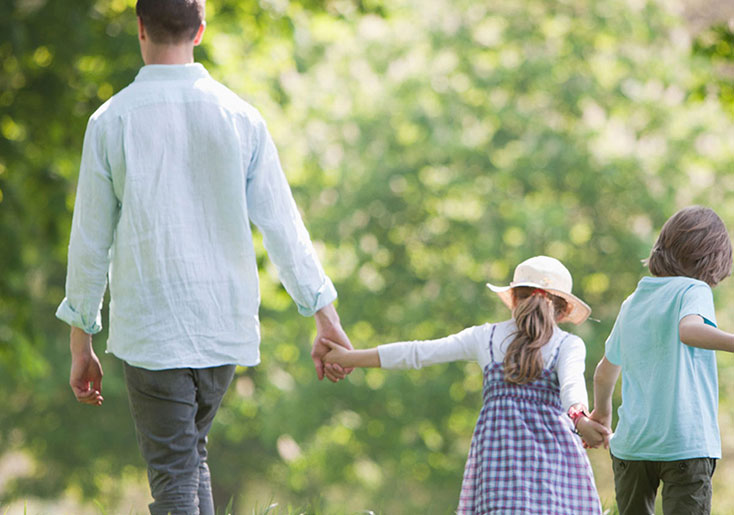 Non-Profit Insurance
Nonprofit organizations in Oregon provide essential services that improve communities and increase future opportunities. These organizations need special protection to ensure they can continue to carry out their missions. Nonprofit insurance from RKI is designed to keep organizations operational through many potential challenges.
Commercial Insurance Coverage for Nonprofit Organizations
The state of Oregon requires nonprofit organizations to carry certain coverages to maintain their registration.
Workers compensation
Unemployment insurance
Any insurance specific to the organization's line of business
These commercial policies protect the workers that make nonprofit organizations successful. In addition to these requirements, nonprofits benefit from other commercial policies.
Auto
General liability
Property
Directors and Officers
Professional liability
Commercial business policies protect the people, places, and tools that nonprofits use to deliver their goods and services. Organizations that produce, distribute, or sell products may also need product liability coverage. This policy helps pay for legal liabilities related to damage caused by your products.
These policies aren't necessary for every organization. Contact our agents at RKI for a personalized assessment of your coverage needs.
Nonprofit Liability Coverage
In addition to these policies, nonprofits require unique insurance coverage to address their particular concerns.
Social-based organizations are at risk for lawsuits related to their interactions in the broader community. Activities that fall outside of the realm of regular business can be challenging to cover under traditional policies.
A nonprofit liability policy protects community organizations from lawsuits against the organization. This can include slander, physical or mental harm, or loss of property or material gain due to the activities of the agency.
The right combination of insurance policies protects nonprofits from events that could potentially end their efforts to support positive growth in their communities. How can we help you protect your Oregon nonprofit? Contact the agents at RKI for more information on insurance for your nonprofit organization.
Resources for Non-Profits
Links
Guide to Non-Profit Board Service in Oregon
Downloads
General Liability Incident Report
Guidebook for Risk Management of Volunteers
Volunteer Protection Act of 1997 (docx)
Volunteer Protection Act of 1997 (doc)
Non Profit Liability Presentation
Suggested Resources
Oregon Department of Justice 1515 SW 5th Avenue, Suite 410 Portland, OR 97201 (971) 673-1880
Technical Assistance for Community Services (TACS) 1001 SE Water Street, Suite 409 Portland, OR 97214 Nonprofit Organization Information and Referral Helpline: (503) 233-9240 website: www.tacs.org
Pacific Non-Profit Network Southern Oregon University 1600 N. Riverside #1094 Medford, OR 97501-5939 (541) 779-6044
Institute for Nonprofit Management Portland State University PA/INPM PO Box 751 Portland, OR 97207-0751 (503) 725-8221 fax: (503) 725-8250 email: inpm@pdx.edu website: www.inpm.pdx.edu
National Center for Nonprofit Boards 1828 L Street NW, Suite 900 Washington, D.C. 20036-5104 (202) 452-6262 website: www.boardsource.org
The Oregon Nonprofit Corporation Handbook by Cynthia Cumfer and Kay Sohl, available from TACS. (503) 239-4001
Options Are a Beautiful Thing...
RKI represents a slate of quality, reliable insurance carriers of all sizes and stripes. We write with big names like Liberty Mutual, Philadelphia, and Nationwide, who have resources to handle your every need. We have great partnerships with brokers like The Keating Group and Mid Valley General Agency, to find coverage for even the hardest markets. Regardless of your situation, whether it's a start up cause or a or a large non-profit with a foundation, RKI can help you find great coverage at a good price.
Blending New Technology with Traditional Agency Values
It doesn't matter if you only meet face to face or if you work entirely online, our team at RKI can work with you in finding the right auto insurance. We love to meet up over coffee, but are ready to set up a video conference and handle documents through e-sign. We love the convenience and features of modern technology, and we blend them with the same values that have driven our family agency since 1926 - honesty, advocacy, and stewardship.
Contact our agents at RKI for a free insurance quote.
RKI Referral
Referrals are the best form of advertising out there, and we love 'em! But its not fair that newspapers, radio stations, and even Facebook gets paid for their advertising but you don't! To fix that, RKI has started its own referral program to reward our "grassroot" marketers out there. If you send a friend to RKI to get a quote for home, auto, or liability insurance, we will send you $5 cash to go spend how you please. So send a friend or twelve to RKI for a quote for instant cash and chances to get some cash! *Excludes Health Insurance.*
We are looking to further improve our referral program, so feel free to suggest something and keep checking back to see any changes!