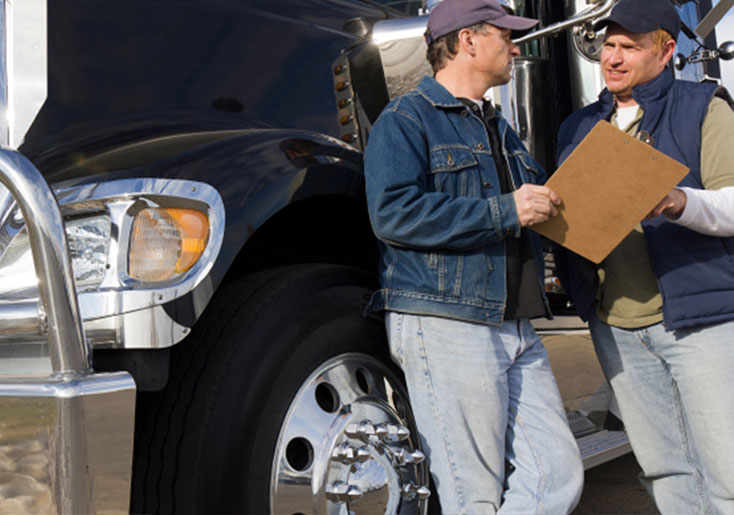 Commercial Insurance
As a business owner you've sacrificed to build what you have. You've devoted time, money, and sweat into your company. It is not only your livelihood but an important cog in your community's economy. You need to protect your business from unforeseen problems with commercial insurance. At RKI, we'll take care of your business and help you manage its risks.
No matter what kind of business you run, our team at RKI can help protect your Oregon or Washington company. Whether you're a housekeeper who needs a certificate of insurance for a new opportunity, or a complex corporate entity with dozens of employees and thousands of customers who depend on you, or anything in between, RKI will help you get good coverages and help you handle compliance and processing with the state and your insurance company.
Different Commercial Insurance for Different Companies
Some businesses are easy to insure, but many companies face unique challenges. RKI can help you get great coverage from quality, reliable companies- even if you handle asbestos or have a historic downtown building. You name it, we likely have a couple of good options for you.
Our team at RKI will sit down with you and go over the different forms of commercial insurance. We'll learn about your business and what is important to you, and help you select coverages to match your priorities. There is commercial insurance for your inventory and supplies, the machinery inside of your business, to help pay medical bills for injured workers, to protect your commercial vehicles, in addition to other kinds of commercial insurance. You can even take advantage of commercial insurance that helps pay your employees if the business is unable to operate due to storms or issues out of your control. From Cyber Liability to Pollution Liability, and everything in between, RKI and our partnered carriers and brokers will help you navigate your options and get your business protected.
Why RKI?
We make having great insurance easier. Your business is important to us. We want to help make sure it is protected, so should you ever run into problems, ranging from damaged machinery to a lawsuit from a disgruntled customer, RKI and our partnered carriers will take care of you and your business. Our renewal process will make keeping your coverages up to date easier, with summaries to remind you where your major coverages are without having to navigate the full insurance contract. We'll help you with claims, certificates, audits, inspections, underwriting requirements, shopping out for a better price,and all the other aspects of insurance you'll face as a business owner. At RKI, you'll receive honest advice, good faith advocacy, quality service, and a policy package from one of our reliable carriers (unless you go monoline, of course).
Blending New Technology with Traditional Agency Values
It doesn't matter if your company is a brick and mortar storefront or if you work entirely online, our team at RKI can work with you in finding the right commercial insurance. We love to meet up over coffee, but are ready to set up a video conference and handle documents through e-sign. We love the convenience and features of modern technology, and we blend them with the same values that have driven our family agency since 1926 - honesty, advocacy, and stewardship.
Options Are a Beautiful Thing...
RKI represents a slate of quality, reliable insurance carriers of all sizes and stripes. We write with big names like Liberty Mutual, Nationwide, and Philadelphia who have resources to handle your every need. We have great partnerships with expert brokerages like the Keating Group and Mid Valley General Agency, who can usually find great options for even the most hard to place businesses. Regardless of your business, whether it's an hemp oil manufacturer or has a claims history a mile long, RKI can help you find great coverage at a good price.
Contact our agents at RKI for a free quote today.
RKI Referral
Referrals are the best form of advertising out there, and we love 'em! But its not fair that newspapers, radio stations, and even Facebook gets paid for their advertising but you don't! To fix that, RKI has started its own referral program to reward our "grassroot" marketers out there. If you send a friend to RKI to get a quote for home, auto, or liability insurance, we will send you $5 cash to go spend how you please. So send a friend or twelve to RKI for a quote for instant cash and chances to get some cash! *Excludes Health Insurance.*
We are looking to further improve our referral program, so feel free to suggest something and keep checking back to see any changes!